Nina Dobrev Wins People's Choice Award: Favorite TV Drama Actress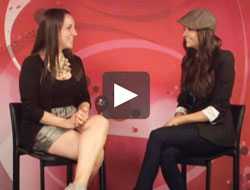 Congratulations Nina! I can't think of a more deserving doppelganger.
Double congratulations are in order for Nina Dobrev! Not only did she look incredible on the red carpet at the 2012 People's Choice Awards, but The Vampire Diaries star also snagged the Favorite TV Drama Actress award for her dual portrayal of Katherine and Elena.
And since we all love Nina, why not leave a congratulatory message for Nina in the comments section below?
— Andy Swift / Read the actual posting here at Hollywood Life >>